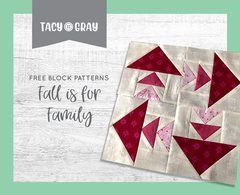 My family and I have been quarantining pretty hard since the schools shut down in March.  
For over 6 months now, two adults, a 9-year-old, a 5-year old, and our two dogs have been living every aspect of life in our tiny Southern California apartment. 
There is no doubt we are lucky to have a safe place to shelter in while the virus runs its course. I know not every family is this lucky. 
All this closeness has been nice, for the most part. 
But I've realized this past week that though we have plenty of time together, we've lost a lot of the fun of being a family. 
No adventures to amusement parks, beaches, playgrounds, or even out to dinner. 
The pool in our community has opened up by reservation with limited capacity. To reclaim some fun moments, I've been taking the boys swimming on weekends.
Here they are, tangled in noodles:
As we walk the quarter mile to the pool, we fall into a pattern. My 9-year-old trots ahead. His eagerness and independence put him in the lead.  
Our 5-year-old wants desperately to be big, but he also needs someone to tell his every thought and observation to. So he bounces between trying to keep up with his big brother and hanging back with me. 
And I follow behind, steady and efficient, keeping everyone safe and on the right path. 
The three of us form a line like a family of geese in the spring. 
As much as we need a variety of activities to keep family life fulfilling, the variety of our personalities make our family life rich and interesting. 
My block for October's Quilt Block Mania embraces the beautiful complexity of family life. 
Download "Flying Geese Family," my free block pattern. Then make a full quilt with 28 other free block patterns from the #QuiltBlockMania crew (below). 
Be healthy and have a happy fall. 
26 Free Quilt Block Patterns for Your Next Fall Quilt
Flying Geese Family by Tacy Gray
Warming by the Fire
Paper Chain Family at Slice of Pi Quilts
Family is Love
Family Quote Pineapple Block by Blockofthemodotcom
Family Pumpkin Pickin' Day
Family Crest at Always Expect Moore
Old Rocking Chair at Duck Creek Mountain Quilting
Love@Home at Stash Bandit
Sisterhood by Michelle Renee Hiatt
Glimpse of Home at Scrapdash
We Are Family by Heidi Pridemore
Family Trees at Pretty Piney Quilts
Family is the Heart of Home by QuiltFabrication
Gathering by Blue Bear Quilts
Sister's Choice at Perkins Dry Goods
Every Family Has One at Patti's Patchwork
Orange Blossom Quilt
Wonky Nesting Hearts
Family Photo Block
Celtic Trinity Knot by Appliqués Quilts and More
Scarecrow
Family Ring at Devoted Quilter
Tartan Block at True Blue Quilts
FindSewingStuff.com
Family Heart by Amarar Cracions